With all the Hacking and Phone tapping fuss, here are a couple of cartoon strips I came across today.

Is the media really so dumb or do they know all this stuff and realise that they are essentially an ignorance factory doing a fantastic job of nurturing ignorance or are they the Ignorant leading the ignorant, or the blind leading the blind?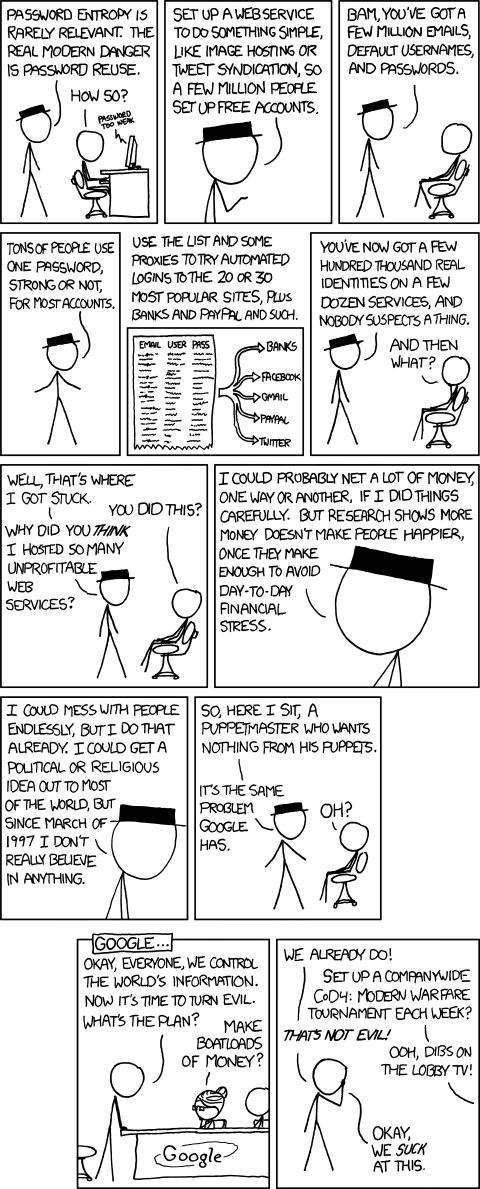 https://xkcd.com/license.html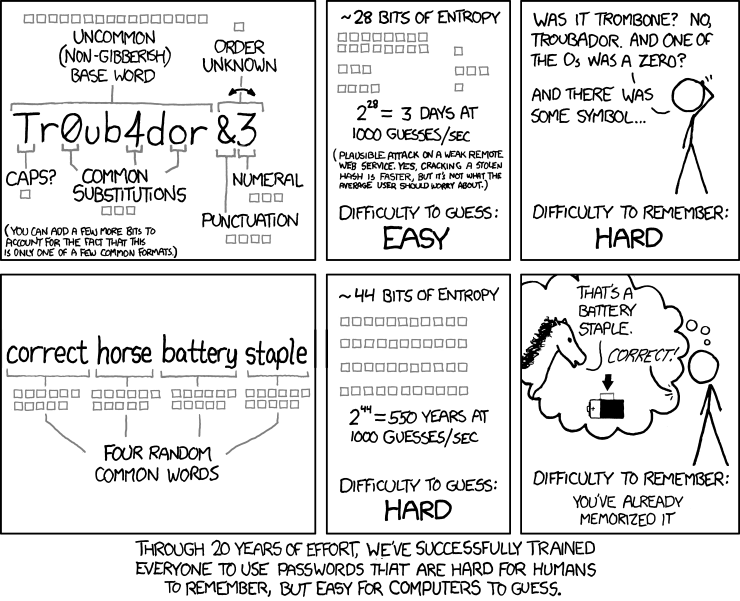 https://xkcd.com/license.html
On ´´Wire tapping´´, Vault 7 Snowden and all that, demonstrates the fact that all data is harvested by definition and therefore ordering a wiretap or a surveillance is not necessary these days. It´s more like dialling out for a ´pizza´ for john podesta or a ´hot dog´ for president Obama, you might say.
´´Wire Tap ´´ is merely a colloquialism in this digital wirelessly networked age.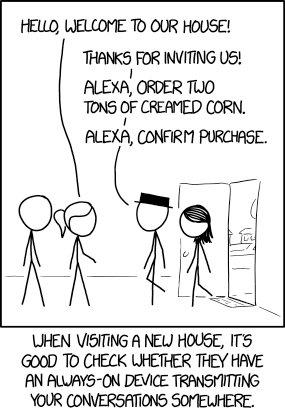 For some real Vintage surveillance porn, one has really to become acquainted with the work of Duncan Campbell and his banned television series, ´the Secret Society´. Duncan Continues his stellar brand of Journalism, sadly not practised by the media presstitutes of Neo Liberal Globalism.
First Though a bit of ABC.
ABC Trial
Date
5 September 1978 - 17 November 1978
Type
criminal trial
Description
An official secrets case of 1977-78 during which the UK Labour government prosecuted 3 people for holding an interview, using the Official Secrets Act 1911, a law they earlier had promised to repeal.
18 February 1977: Aubrey and Campbell (the two journalists) interviewed Berry
20 February 1977: All three men were arrested and charged under Section 2 of the Official Secrets Act 1911 (Berry was charged with "communicating classified information to unauthorised persons", and Campbell and Aubrey with "unauthorised receipt of classified information")
24 May 1977: Further charges were added under Section 1 of the Official Secrets Act 1911
9 August 1977: Additional charge under Section 1 against Duncan Campbell, for collecting information
November 1977: Committal hearing at Tottenham Magistrates Court. First appearance of Colonel B as a prosecution witness.
5 September 1978: Trial opens at the Old Bailey in front of Mr Justice Willis
18 September 1978: Trial stopped after jury foreman exposed as a former SAS officer
3 October 1978: Second trial opens in front of Mr Justice Mars-Jones
24 October 1978: All Section 1 charges dropped
17 November 1978: Aubrey, Berry and Campbell receive non-custodial sentences
https://wikispooks.com/wiki/ABC_Trial
Eavesdroppers
from
Duncan Campbell
on
Vimeo
.
Secret Society - In Time of Crisis
from
Duncan Campbell
on
Vimeo
.
Secret Society - A Gap in our Defences
from
Duncan Campbell
on
Vimeo
.
Secret Society - We're all data now
from
Duncan Campbell
on
Vimeo
.
Secret Society - ACPO
from
Duncan Campbell
on
Vimeo
.
Secret Society - Zircon
from
Duncan Campbell
on
Vimeo
.
so
So one sees that there really is very little new under the sun indeed Baruch Spinoza said this in 1676.
Barack Obama had some explaining to do to Chancellor Frau Merkel.
http://www.spiegel.de/international/germany/cover-story-how-nsa-spied-on-merkel-cell-phone-from-berlin-embassy-a-930205.html
Duncan Cambell Breaks it down in this article here.
The final word and I for one, am betting that the last laugh will rest with President Donald Trump.
Schadenfreude Anyone.